Nursing Shortage and Why People Choose the Nursing Field
Why is There a Nurse Shortage?
The role nurses play is critical. Today's demand for nursing and patient care is steadily rising, and nurses are at the forefront of this essential work. The nursing shortage is real, and as patient care needs continue to grow, more hardworking nurses are needed.
After 2020 the shortage of nurses is a serious concern. Many nurses burned out from the pandemic's anxiety and stress have decided to leave the nursing field.
By 2022, The Nursing Workforce says, "there will be far more registered nurse jobs available than any other profession, at more than 100,000 per year. With more than 500,000 seasoned RNs anticipated to retire by 2022, the U.S. Bureau of Labor Statistics projects the need for 1.1 million new RNs for expansion and replacement of retirees, and to avoid an even greater nursing shortage."

What Factors Contribute to a Nurse Shortage?
Overworked and Stressed

Since the demand for nurses is high, many nurses have in the past and are currently working long hours. Due to Long hours, stress, and a heavy burden working in hospitals and other medical facilities, some have decided to leave the nursing field and find a less stressful career.

A Generation Comes and Goes

There may not be enough to replace those retired nurses from the baby boomer generation facing retirement, which will add to a shortage of nurses.
Why are Nurses in High Demand?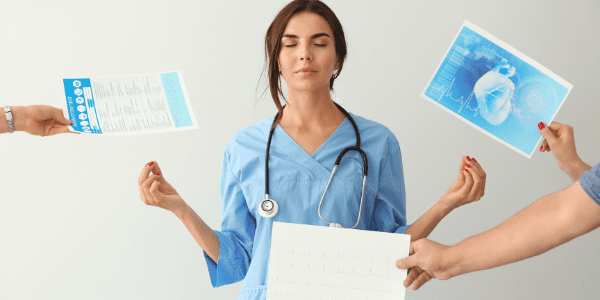 Doctors rely upon nursing staff to help with patient care. With a shortage of nurses, of course, that means the demand for nurses is high. While there is not enough time to describe all the work nurses do, nurses are essential to all healthcare organizations and facilities.
Whether it is long-term care facilities, group homes, schools, or hospitals, nurses work hard and put patient needs first. When we think about nurses, we may quickly only think about RN'S.
There are a variety of nurse specialties that nurses can pursue. For instance, the last time you visited a hospital or clinic, did you see a doctor or a nurse practitioner? Many hospitals heavily rely on nurse practitioners to care for patients.
Primary care nurse practitioners work in family health clinics or hospitals. They provide general and preventative care, conduct check-ups, treat illnesses, order lab tests, and prescribe medication for children and adults.
One other familiar nurse career path we sometimes forget about is LPN's. LPN's can work under a registered nurse. LPN's work in surgical facilities, emergency rooms, maternity wards, and other health departments.
More nursing career paths or specialties include:
Critical Care Nurse
Pediatric Nurse
Clinical Nurse
Nurse Midwife
Nurse Educator
Unfortunately, the rise of patient healthcare is not going anywhere. When we look at the future of nursing, telehealth is becoming more and more common, which is another area where more nurses are needed
Why Choose a Nursing Career?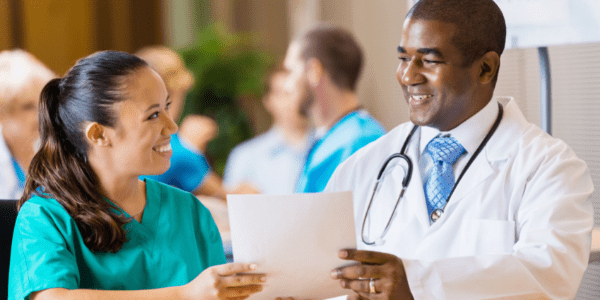 Suppose you were to ask someone why they chose nursing as a career. The most common answer would be a love for people. Many nurses choose a nursing career because they love to help people.
Nursing allows you to put patient care first, which provides a fulfilling but challenging career. If you are caring, compassionate, hardworking, and pay attention to detail, you would make a great nurse!
How Nursing Agencies Help Nurses Find Employment
If you are a seasoned nurse looking for job opportunities in nursing, please contact Alliance Medical & Home Care today!
Alliance Medical & Home Care is a locally-owned medical staffing agency in Lexington, KY. We are always hiring nurses and other clinical and non-clinical medical staff. We also staff nursing homes (long-term care) and private homes throughout Central Kentucky.
If you are a medical facility in need of healthcare staff, please fill out our online request form to contact our staffing professionals!