The Ultimate Guide to Senior Care Planning
Why Senior Care Planning is Important?
 A guide to senior care planning can help relieve some of the stress of assisting elderly parents or family members with care decisions for the future. Most would agree that anytime we can plan for a significant event or change in circumstance, all involved desire the best possible outcome for our loved ones.
Often, planning for the care of a loved one is done in the very moment of the one needing care. However, at this emotional and stressful time, a family caregiver can be in a situation where an important decision about a loved one is decided quickly. Additionally, planning before a loved one has a chronic illness, Dementia, or Alzheimer's disease, will help a caregiver make good decisions in the future.
Caregivers who are in the position of making decisions in duress, often without being thoroughly informed or under stress, is why it is critical to create a senior care plan in place for you or a loved one!
Senior care advice can be helpful when trying to put all the pieces together in deciding what type of care may be needed in the future. With various options of senior care available, choosing the right one may take a little forethought.
Planning for the future does not mean that the one planning for care is losing control. The exact opposite is true. Actually, the fact that planning for the future is happening now, means that you are in complete control.
Making decisions now while you are mentally and physically able to do so will ensure that your end-of-life decisions are handled the way you would like them to be.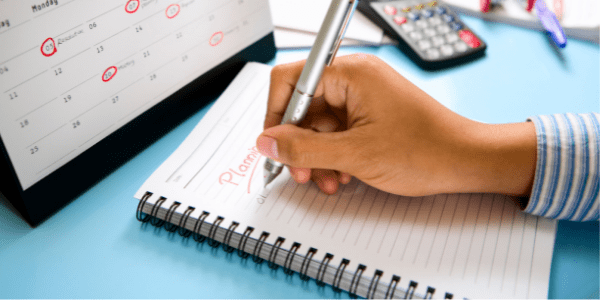 1.  Plan the Type of Care Assistance 
When deciding the type of care for loved ones, several options are available depending on the type of care needed. Making these decisions ahead of time can cut down on caregiver stress.
It may be challenging to know what kind of care will be needed if you plan for the future without having any immediate health concerns. Nevertheless, becoming knowledgeable about the type of senior care available will assist you in deciding on care for the future. Let us briefly discuss a few choices of care for older adults.
Long-term Care Facility
Long-term care may be an option if a loved one has a progressive illness, is wandering off, has dementia, mobility issues, or if a caregiver lives out of state.
In-Home Care
Home care services can assist a senior with activities of daily living such as bathing, running errands, meal preparation, and companionship. Care at home is excellent for seniors who are independent and have support from family members.
Adult Daycare
With the stress, care providers can have adult daycare centers help to give caregivers a break.  Moreover, it provides a chance for seniors to get together with their peers, experience companionship, and improve the quality of life.
Assisted Living
A person is independent in an assisted living facility with the opportunity to associate and enjoy activities with other seniors.
Respite Care
Caregiving can become a burden if a caretaker does not take time off and take care of themselves. Respite Care Services assist in relief for family members who provide regular care.
FYI: There may be local agencies that can assist with additional caregiver resources or point you to community-based services. Alliance Medical & Home Care is a Lexington, Kentucky, area agency that would be happy to assist with any in-home care services for loved ones.
2. Financial Planning
When thinking about all of the different options for senior care, you may think, how can I afford it? Everyone's circumstances will be different when it comes to covering care costs. Additionally, many families use a combination of Medicare, Medicaid, care insurance, and personal savings to cover the costs.
A good financial plan—both for an elder and yourself—should include:
A monthly budget with income and expenses
A budget for large capital expenses over a three-to-five-year period
A review of health insurance plan(s) for what is covered and what is not
An overview of all assets and debts
Choosing someone to handle finances and decision-making
3. Legal Planning
One of the most uncomfortable conversations is the ones about end-of-life decisions. However, some affairs need to be put in place to give all family members peace of mind. A loved one should have a durable healthcare power of attorney and a durable financial power of attorney along with a living will.
Finding Caregiver Support When Times Are Hard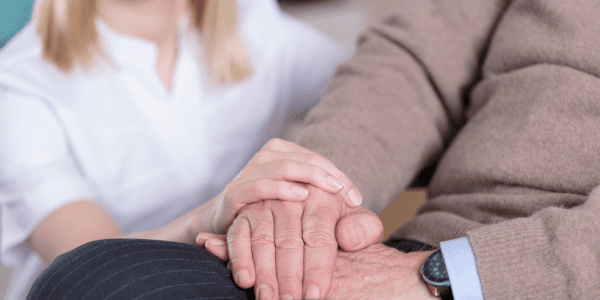 Coping with caring for the elderly can be enjoyable when a family caregiver has support. Emotional support from other family members can also keep a caregiver from experiencing caregiver burnout and knowing that they are not alone.
Would You Like More Information on Senior Care Options?
Finding the proper care can be a challenge. Check out the links below to find out more information on senior care!