The Best Approach to Alzheimer's Care for Every Caregiver
What is Alzheimer's Disease?
Alzheimer's Disease is a progressive disease that can slowly destroy a person thinking ability and memory. This article will discuss the best approach to Alzheimer's care and the difference between Dementia and Alzheimer's Disease.
The National Institute on Aging defines Alzheimer's as:
An irreversible, progressive brain disorder that slowly destroys memory thinking skills, and eventually, the ability to carry out the simplest tasks. In most people with the disease—those with the late-onset type—symptoms first appear in their mid-60s. Early-onset Alzheimer's occurs between a person's 30s and mid-60s and is very rare. Alzheimer's disease is the most common cause of dementia among older adults."
The most common sign of Alzheimer's is difficulty remembering new information. Difficulty remembering is usually the first sign because Alzheimer's affects the part of the brain that has to do with learning. After this, symptoms start to worsen. What about Dementia? What is it?
Dementia is not a disease like Alzheimer's. Dementia simply refers to the loss of memory and ability to make decisions that most people can make in everyday life. Some symptoms of Dementia could include trouble with problem-solving and difficulty communicating.


Symptoms of Alzheimer's Patients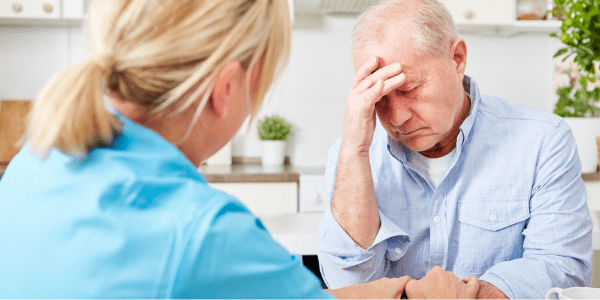 Caring for someone with Alzheimer's can be difficult for numerous reasons. As the disease progresses in a loved one, those changes can make caregiving very difficult. Some middle stage symptoms of Alzheimer's may include:
Obsessive or impulsive behavior
Hallucinations
Paranoia
Mood swings and depression
Getting lost
Later stage symptoms some Alzheimer's patients experience:
Weight loss
Difficulty eating
Incontinence
Slow loss of speech


Caring for a Loved One With Alzheimer's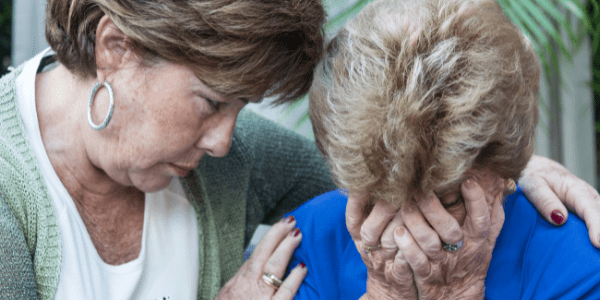 With all the challenges that caregiving brings, if a caregiver remembers why they provide support and care, they will find the best approach to caring for a loved one with Alzheimer's. Put simply in one word is love. Love can motivate a caregiver to continue when it becomes problematic. Additionally, love will help a carer be compassionate and patient with a loved one as they battle this terrible disease.
Showing love is the best approach to Alzheimer's care.
Alzheimer's Caregivers Take One Day at a Time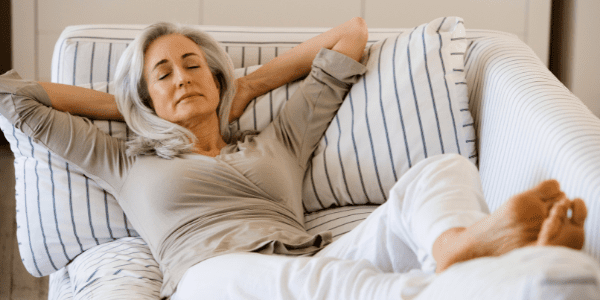 Watching a loved one progressively worsen on top of a caregiver, managing their own emotions like grief and loss can cause a caregiver much stress and emotional pain.
During this time, a carer must give themselves some self-care. A caregiver should set aside time each day, if possible for some quiet time, even if it means only getting 15 minutes to de-stress.
To avoid caregiver burnout, engage in regular exercise. Going for a walk is not only an excellent way to get extra steps for the day, but it can be a stress reliever. Caregivers should engage in activities that they love. Maybe start a new hobby or finish a long-time project. The most important thing is that a caregiver takes time for themselves.
If a caregiver feels that he or she does not have any time for self-care, it may be good to consider asking for help. Asking for help does not mean a caregiver is abandoning their responsibilities towards a loved one. Moreover, a caregiver does not need to feel guilty if they feel overwhelmed and need to reach out for help.
Where Can Caregivers Find Support?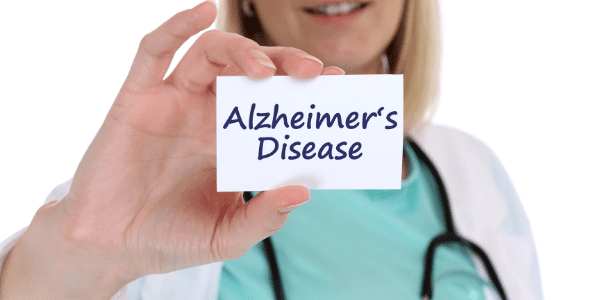 Alzheimer's elder care is very challenging. Finding local resources for help and assistance may not be as hard as you think. Depending on the Alzheimer's stage will determine the type of care a loved one needs.
In the early stage of Alzheimer's, hiring a private duty caregiver to help with daily living or companionship to your loved one may be what they need. However, in the mid and late stages of Alzheimer's Disease, a carer may find that more skilled help is needed.
Alliance Medical & Home Care offers training to our caregivers for early to mid-stage and mid to late-stage Alzheimer's, and we would love to help!
For more information on how a private duty caregiver can help, read our blog post "4 Signs, It Is Time to Hire A Private Duty Caregiver."