Depression in Seniors, a Growing Concern
How COVID-19 Impacted Seniors During 2020
The first part of 2020 brought about a lockdown that brought much pain to many people. Many were now isolated from family and friends, without jobs, stuck at home dealing with a sudden change by themselves. Depression in Seniors was even more concerning.
Some seniors living in nursing homes or assisted living facilities being physically distant from their families, struggled. As days and months went by, many of our loved ones in healthcare facilities had to deal with the emotional pain of being distanced from their loved ones.
The absence of a hug or a touch on the hand will never be taken for granted after 2020. Nevertheless, if being physically distanced from a loved one was not enough, seniors had to deal with anxiety about being infected with COVID-19.
With seniors being at a high risk of being infected, and as care facilities continued to have outbreaks, seniors had to deal with the thought of how their body would react if they were infected with the Coronavirus. All of these factors could have impacted the emotional and mental stability of elderly ones.
Depression in Seniors Vs. Feelings of Sadness
Rainy days, losing a loved one, and being isolated from friends and family are some factors that can cause a senior to feel sad or down at times. However, one in four (24%) adults ages 65 and older reported anxiety or depression in August 2020, a rate which has been relatively constant since the pandemic started in March.
The difference between feelings of sadness and depression usually is that sadness is not the only symptom. In addition, a person who has depression also needs additional support and help.
Seniors who are alone during the day may feel isolated. The isolation may be the reason a loved one is feeling sadness. In this case, a senior may benefit from companionship during the day.
Having someone, they can talk with and share in other activities can help increase a senior's mood. However, if a senior is depressed, how can they overcome and receive help for depression?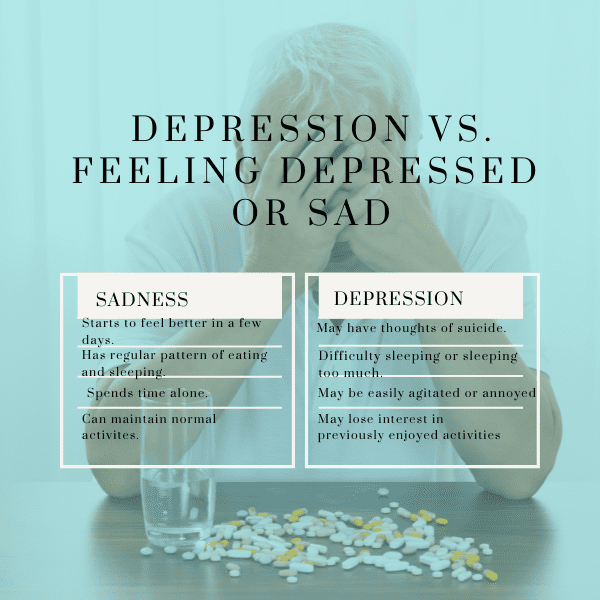 When to Seek Help For Depression
Loved ones can be on alert for any signs of depression. A senior should seek help when some of the signs mentioned above become overwhelming—another factor to consider if the depression is affecting a senior physically.
Talking with a healthcare professional would be the best thing for a senior who feels more than just sad. Be prepared to have an open discussion. A doctor can ask questions like, When have these feelings started? Do depression and mental illness run in the family? How severe are the symptoms?
Activities For Depressed Seniors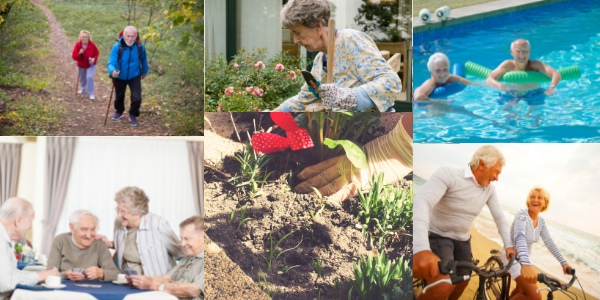 There are many rewarding activities for seniors to help them overcome depression. To help with feelings of isolation, seniors can create opportunities with others.
Host a card party
Join different clubs at local facilities
Volunteer
Invite a friend to hair and nail appointments
Learn a new hobby
If a senior is more of a homebody, learning a new language, sewing, and quilting are great options. Getting enough exercise is essential as well. Walking with a friend, gardening, and water aerobics are great ways for seniors to stay active.
Depression is a growing concern not only for seniors but for all ages. If a family member is battling depression, seek the help that is needed.
For seniors who need more assistance or who are considering moving into an assisted living facility, click here to read the blog post "How to Choose In-Home Care vs. Assisted Living Facilities.