3 Common Myths Clarified About Medical Staffing Agencies
How Do Healthcare Agencies Work?
When it comes to medical staffing agencies, they can work in two different ways. One way staffing agencies work is by helping medical facilities and healthcare organizations find the best employees. They can help ease the workload and find employees that will provide the best care for patients and their families.
Many of these agencies have built up a reputation of providing quality, hard-working employees. Medical staffing agencies can help a facility find different types of nurses in a variety of specialties.
Whether it is critical care nurses, nurse practitioners, or other types of nursing care, a medical placement agency can provide reliable, hard-working nurses.
A second way in which staffing agencies work is by helping healthcare workers find employment with flexible schedules.
When it comes to staffing agencies, there is a bit of confusion. We will talk about three common misbeliefs about medical staffing agencies.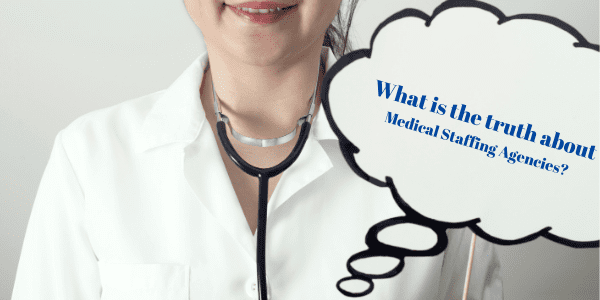 Myth 1: The Quality of Healthcare Professionals Are Substandard
Some believe that temporary agencies provide substandard medical staff for the quality of work they produce. People believe the work quality is low and that it is hard to retain employees who are hired through a staffing agency.
Fact: Since healthcare agencies specialize in finding healthcare professionals, many of them have years of experience recruiting quality, hard-working employees in the medical field. Additionally, many start and continue their nursing career with a medical staffing agency for years.
Alliance Medical & Home Care nurses have an average of 10 years of nursing experience! 
Many nurses work with staffing agencies not because they cannot find jobs independently but staffing agencies provide flexible schedules and an opportunity to work in different types of healthcare facilities.
Myth 2: Using a Medical Staffing Agency is not Profitable 
It has been said that using staffing agencies is not cost-efficient. It takes time, money, and many resources to find great nurses and other healthcare workers. So if you are not using a medical staffing agency, are you saving any money?
Fact: Alliance Medical & Home Care's employees are trained, licensed, screened, and readily available. They take pride in their patient's care.
As the employer, we are responsible for the worker's compensation insurance, social security, state and federal taxes, and professional liability.
Furthermore, we assume total liability for the care and scheduling by coordinating with your staff. For these reasons, it can be low-cost and time-saving.
Myth 3: Job Placement is Only Temporary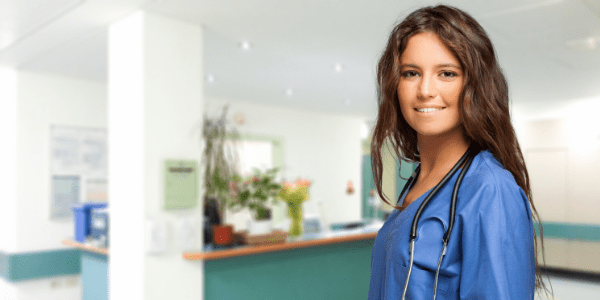 What do you think of when you hear 'staffing agency'? The words temp agency and staffing agency are used comparably. For this reason, many people assume that a medical placement agency only finds their clients temporary help, with no long-term option.
Do medical staffing agencies only offer temporary employees to their clients?
Fact: There are several types of schedules and employment statuses that agencies can supply to healthcare organizations and facilities.
At Alliance Medical & Home Care, we offer our employees PRN, contract, and contract to hire positions. We offer customized solutions to our clients explicitly tailored to your needs.
How to Find Medical Staffing Agencies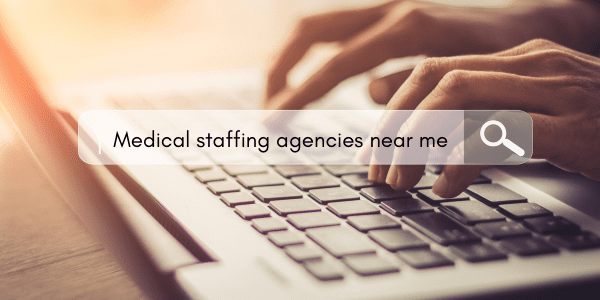 Medical staffing agencies can help you focus on patients and other important tasks throughout the day.
There are so many resources you can find online to help you find the right medical staffing agency for you. A quick google search will bring up many results.
However, If you are in Lexington, KY, or the surrounding area. Alliance Medical & Home Care can help you with your medical staffing needs.
The entire staff at Alliance Medical & Home Care consists of experienced medical staff with a reputation and excellent work history in hiring excellent medical professionals for hospitals and long-term care facilities.
We have over 78 years of experience. Contact us today to discuss your staffing needs!
For more information on how you can benefit from a staffing agency, read our blog post " 3 Best Reasons To Utilize Medical Staffing Agencies."