4 In-Demand Nursing Titles Explained and Discussed
Reflecting on the last year, many cannot help but think with great appreciation of the hard work that many first responders, nurses, and doctors put in before and during the pandemic. 
Nurses fill a vital role in the medical field. No wonder the demand for nurses continues to rise. 
The Bureau of Labor Statistics states, "Employment of registered nurses is projected to grow 7 percent from 2019 to 2029, faster than the average for all occupations.
Growth will occur for a number of reasons, including an increased emphasis on preventive care; increasing rates of chronic conditions… and demand for healthcare services from the baby-boom population, as this group leads longer and more active lives." 
If you are thinking about starting a career in nursing, we will discuss the different types of nurses so you can decide which nursing career is suitable for you!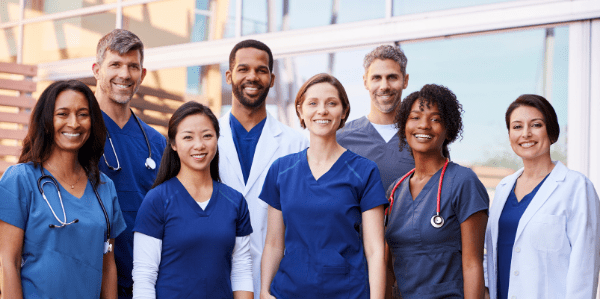 1. Registered Nurse (RN)
The Registered nurse or RN title is probably one of the most common nurse titles that we hear, but what is an RN, and what are some of their responsibilities?
A registered nurse has graduated from a state-approved nursing school. Once they pass their NCLEX-RN examination, they are licensed by the state board of nursing and are qualified to start their career providing patient care.
RN's have a wide variety of responsibilities, including but not limited to managing other nurses, documenting patient history, performing physical examinations, and educating patients on treatment plans.
With a bachelor's degree of science in nursing, an RN can work in different specialties.
2. Licensed Practical Nurse (LPN)
An LPN receives their training at a state-approved vocational nursing program, and they have to pass the NCLEX-PN examination. A state board of nursing licenses them to provide patient care.
They work under the supervision of a registered nurse, advanced practice registered nurse or physician.
LPN's are also vital to the nursing field as they work with patients to provide primary routine care. They are the ones who check vital signs such as blood pressure and temperature before seeing the doctor.
LPN's other duties include assisting physicians and nurses, reviewing medical charts, and providing wound care.
You might be wondering what the difference between an RN and LPN is? RN's are more involved with the patients in educating, administering medicine, and working with other medical staff to improve patient care.
While LPN's provide more primary care, such as discussed above. It usually takes about a year to become certified. In contrast, an RN will vary between 2 to 4 years depending on their education and experience in the nursing field when they start school.
3. Certified Nursing Aides/Assistant (CNA) 
CNA is another common title that we hear often. Sometimes we may also hear them be wrongly called home health aides (HHA's). While both titles share some of the same responsibilities in health care, there are some differences.
CNA's also go through a medical training program and have to pass an exam. Part of the training is learning how to provide personal care involving daily care activities such as meal preparation, bathing, getting dressed.
However, the difference is CNA's are also trained on checking vital signs, observing and recording patient behaviors, and helping with personal assistance such as helping them get out of bed or a wheelchair.
4.Certified Medication Aide (CMA)
Training for a CMA is a little longer than at CNA. CNA has to complete 75 hours before they can take the certification test. In contrast, a CMA has to complete either a 1-year certification degree or a 2-year associate's degree.
Some tasks of a CMA are the same as CNA's, but there are some distinct differences. A CMA works directly with the medical provider, such as a physician.
They provide a patient assessment by gathering information like medical history, physical exam, and checking vital signs.
They can also administer medicine per doctors' orders and also provide wound care and phlebotomy. CMA's also assists with clerical tasks.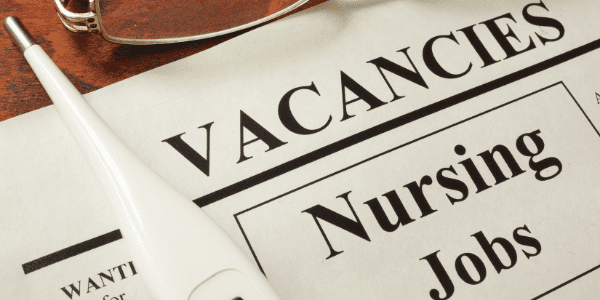 With nursing jobs being in high demand, job opportunities are available, and it is a great time to choose nursing as a career.
When applying for a job, write a professional nursing resume to help stand out from other job candidates.
Suppose you are unsure of what kind of medical facility or organizations to work with. Working with a medical staffing agency may be an excellent decision and allow you to work for different facilities and have a flexible schedule.
Alliance Medical & Home Care is a medical staffing agency in Lexington, Kentucky, and we are consistently recruiting great talent and a variety of nursing titles. If you live in the Lexington, KY, or surrounding area, we would love for you to apply online today!